TruExpress Color Matching Program
TCI is where your time matters. Our TruExpress program is industry leading due to our efficient color matching process. Once a project is accepted by our product development lab, colors can be matched in as quick as 3 days or less. This program is limited to products that meet specific criteria, and is reserved for orders of 55 to 165lbs.
TCI's TruExpress program is as simple as 1,2,3.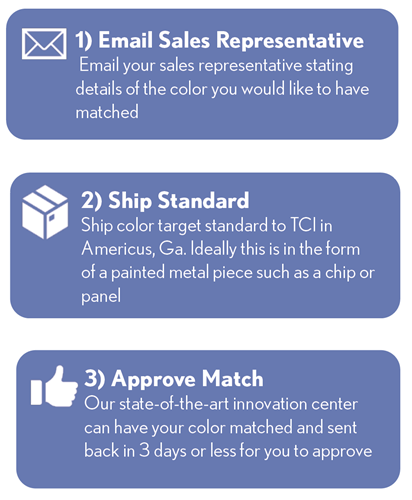 .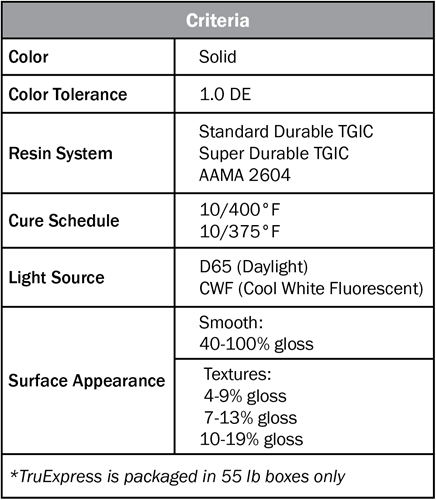 For more information please reach out to your TCI Representative.